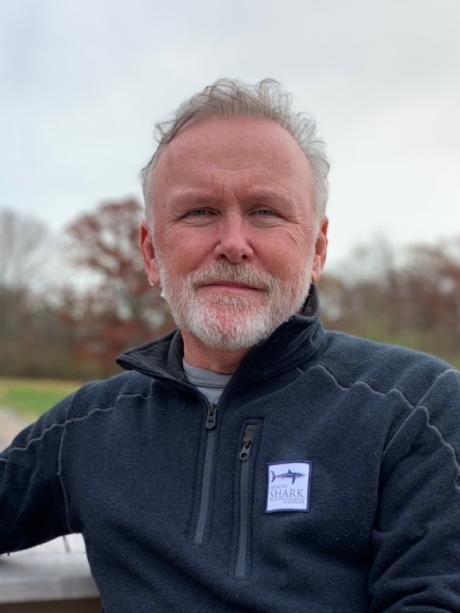 BLOCK ISLAND'S ICONIC VISITOR-THE GREAT WHITE SHARK, Jon Dodd, Executor Director of the Atlantic Shark Institute
Talk Abstract: Block Island is a gorgeous piece of land that attracts all sorts of summer visitors to its shores every summer. Many are welcome, easily understood, and easy to predict (food, drink, beach, ferry, repeat…). However, what happens under the water is a little less known and not as easy to understand or quantify. Jon Dodd, Executive Director of the Atlantic Shark Institute, will be joining us to talk all about Block Island's newest and perhaps least known visitor, the great white shark. Through tagging efforts, acoustic technology, observations, and more, Jon will get into details on the research the Atlantic Shark Institute is conducting, what these sharks are doing here at BI, how many have passed by, and if any have decided to call BI home, and what, if any influence the growing seal population at BI has had on these sharks.
Speaker Bio: Jon is an experienced marine biologist who has spent his entire life on the water with a particular affinity for sharks. From his first close encounter with a blue shark at age 14, he has been fascinated by sharks and their growing need for greater understanding and management in many parts of the world. Jon tagged his first shark in the 1980's and has been engaged in shark research ever since. Jon leads the Atlantic Shark Institute and all the shark research projects that they are engaged in; including white sharks, Mako, blue, thresher, porbeagle, spinner, blacktip, and more. He has caught, tagged, and released more than 1,000 sharks on rod and reel and also has an Advanced Open-Water Dive certification. You may have seen him, or read about him, on Discovery's Shark Week, National Geographic's Shark Fest, CNN, Fortune and many other media outlets.