2019 BIMI Staff
Valerie Preler
BIMI Program Director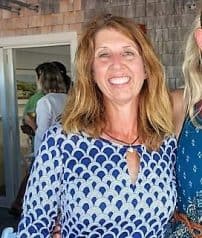 This is Valerie's fourth year with BIMI. Over the past four years, she has developed a strong appreciation for both the natural environment and community present on the island and is looking forward to the upcoming summer when she can engage visitors in the uniqueness and beauty of Block Island's maritime environment and culture. Valerie has a Master's degree in Environmental Science and Management from the University of Rhode Island (URI) along with graduate certificates in Hydrology and Remote Sensing and GIS. She previously earned a Bachelor's degree in sociology from URI and worked for over twenty years in social services before pursuing environmental studies. She is very interested in citizen science activities as well as the impact of the environment on both community and individual physical health and mental well-being.
Ken Lacoste
Dockmaster
We are currently recruiting for the 2019 summer season.
Please contact us for more information about these career opportunities.
Bayley McKeon
Aquarist Intern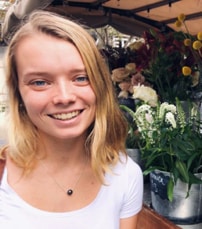 Bayley is a recent graduate from the University of Tampa receiving a Bachelor of Science in Marine Science and Biology with a minor in Education. This is her second summer with BIMI and she is as excited, if not more so, about this upcoming internship. She was born and raised in Connecticut and her family has been coming out to the island for over 50 years. Her hobbies include paddle boarding, calligraphy, and enjoying nature with friends and family. She plans to work at an aquarium's education department one day to teach people of all ages about marine science.
The BIMI Board
Tony Pappas – BIMI President, Board Member since 2016
John Lehman – BIMI Vice President, Board Member since 2014
Henry Hill – BIMI Vice President, Secretary, Board Member since 2009
Susie Weissman – BIMI Treasurer, Board Member since 2012
Mike Brownell – Board Member since 2018
Wendell Corey – Board Member since 2009
George Davis – Board Member since 2018
Steve Draper – Emeritus. Board Member  1999
Pamela Gelsomini – Board Member since 2018
Judy Gray – Emeritus.Board Member since 2014
Bruce Johnson – Board Member since 2009
Doug MacDougall – Board Member since 2018
Heather Russo- Board member since 2020
Daren Gill- Board member since 2020
Don McCluskey– Emeritus. Founding Board Member since 1998
Dan McLaughlin – Board Member since 2015
George Mellor – Emeritus. Board Member since 2009
Nancy Ruddle – Board Member since 2016