ChowdaFest was a great success. All proceeds go to supporting the BIMI aquarium and programs. Many thanks to all who participated. A special thank you to the BI school student and their teacher Shannon Cotter Marsella and to all the retaurants who donated their time and energy to make thoise wonderful chowdas.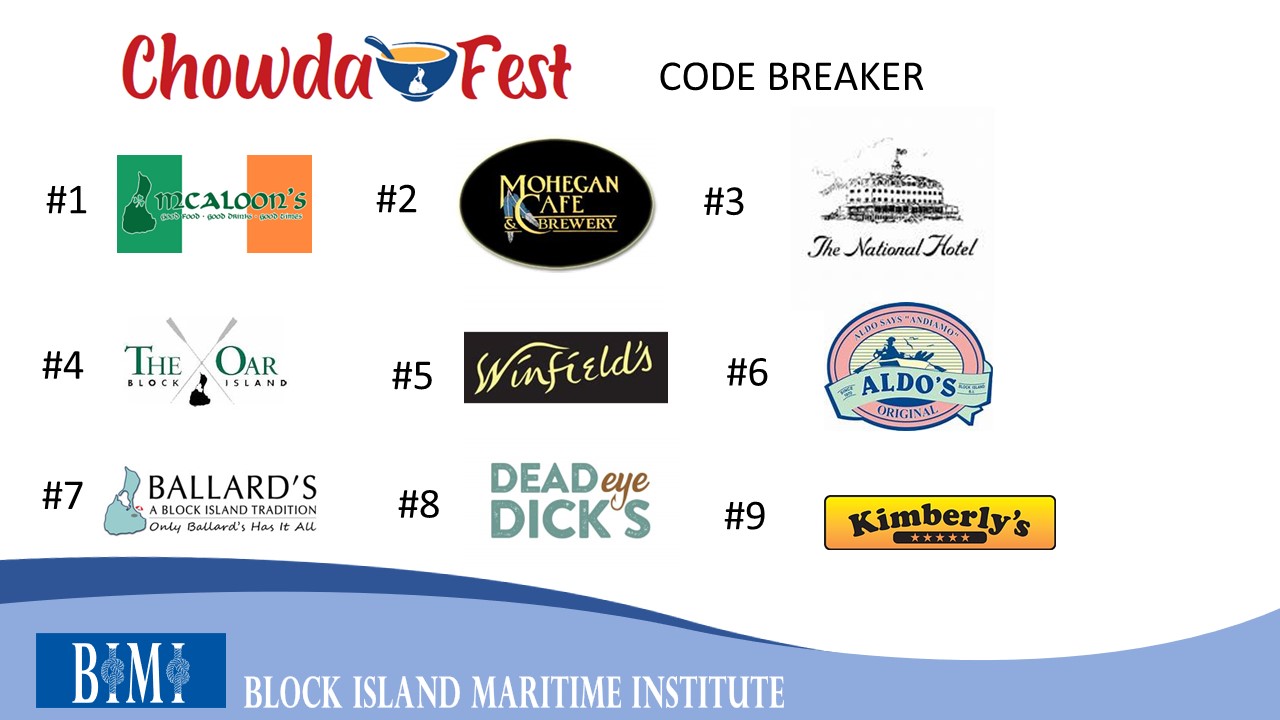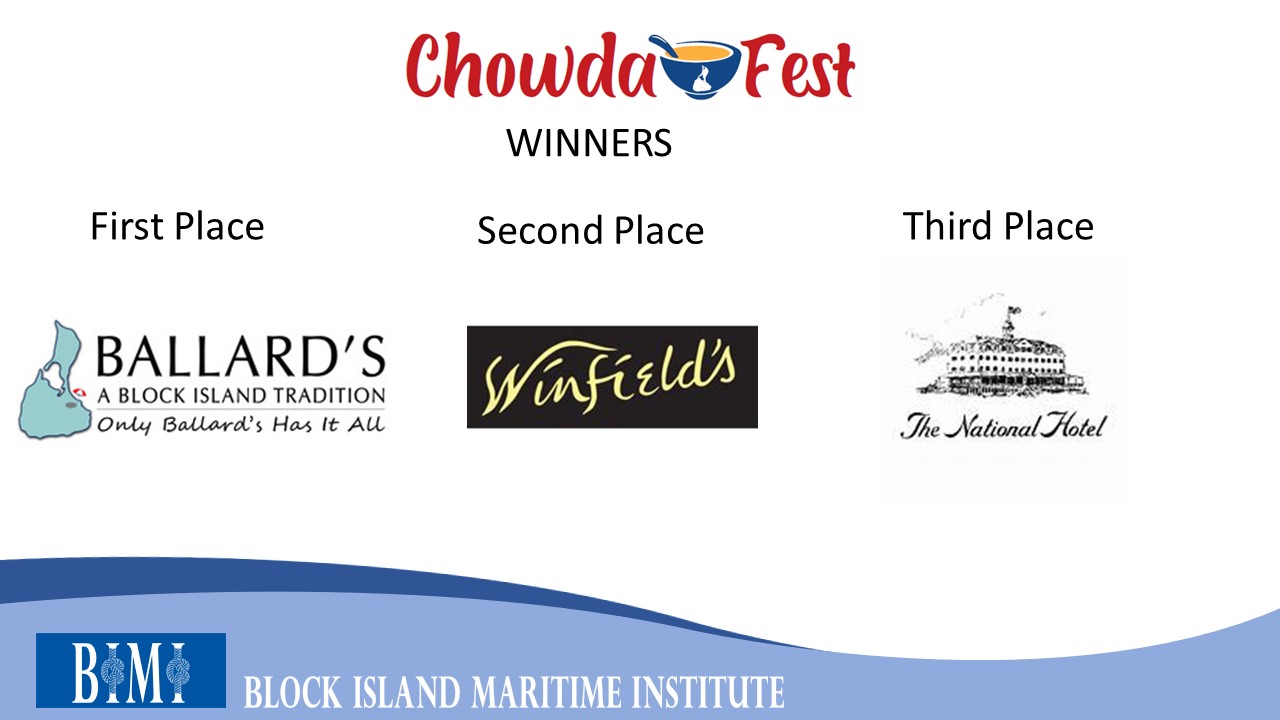 The aquarium will reopen and all other programs will reopen June 26, 2023. To join our email list for updates, contact us at [email protected]
Tuesday Talks resume June 2023!
2023 Tuesday Talks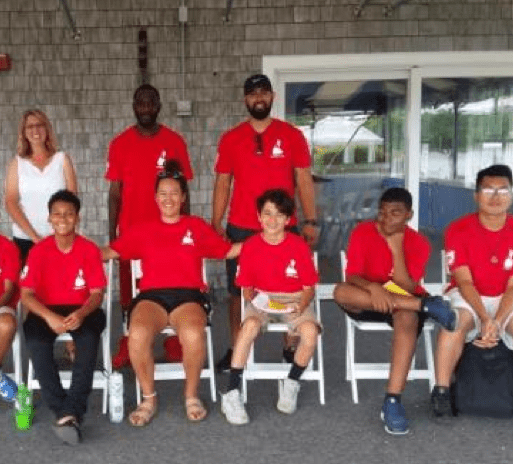 News
The island as classroom:
The College Crusade comes to Block Island
The College Crusade visits Block Island. Standing, from left, Block Island Maritime Institute Program Director Valerie Preler, College Crusade Teachers Harry Moore and Omar Valerio. Seated, from left, are students Ricardo Vicente, Kaheim Horacius, Kaishawn Goncalves, teacher Genesis Castaneda, students Matheo Perez, Leo Chan and Alan de la Cruz. Photos by Lars Trodson.
Giving To BIMI
BIMI greatly appreciates your support. Consider making a donation today. Your donation directly supports our mission, "to provide educational experiences and hands-on exploration to inspire appreciation of the extraordinary saltwater environemnt around Block Island."